Welcome to our series on building bulletproof refugiums! At AlgaeBarn, it is no surprise that we hear a lot of questions about refugiums. And many of our customers want to know what they can do to improve their current refugiums. In response, we have decided to write a series of articles on creating a solid and resilient refugium system. This article is the first in the series, so we are going over the basics of refugiums. By the end of the series, we hope to have answered all the lingering questions on refugiums!
What exactly is a refugium?
Many reef keepers know that a refugium is a great way to provide a stable source of live food. But the refugium also doubles as a natural filtration method for the entire reef tank system! If we maintain this portion of the reef tank system as diligently as we do with our displays, we will be rewarded! The results of our refugium efforts are cleaner water and more robust corals, fish, and inverts.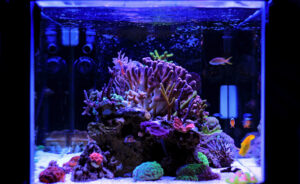 So, let's start off with some of the essentials! What is a refugium and what does it do?
A refugium is just an isolated tank that is contained within a reef tank system. In this tank, we allow and encourage a bunch of different organisms to grow. This helps to enhance the diet of our livestock and it removes unused nutrients from the water column. These waste compounds and excess nutrients would otherwise be used by nuisance algae to thrive. Refugiums are simple to set up in the aquarium system's sump. If this is not an option, a refugium can be set up adjacent to the system and plumbed together. Adding a refugium to the system gives macroalgae a place to thrive away from hungry herbivores in the main display. This means the macro will have a place to flourish and soak up nutrients from the water column.
Nitrates and phosphates from food and fish waste are used by the algae for nutrition. Once the algae are harvested, the wastes and excess nutrients are then fully removed from the system. A refugium's main purpose is to export nutrients, but it also serves the display tank. The main display benefits from the regular supply of beneficial microfauna like bacteria and pods. Not only do these tiny critters help clean the system, but they also feed fish and inverts.
Is a refugium necessary for the reef tank?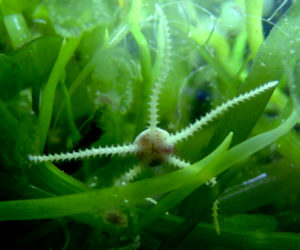 While a refugium isn't required, they save time and money by reducing maintenance time and providing food for the system. A refugium is a small investment with big returns. When it comes to biological filtration, refugiums are the best there is! A refugium is a shelter to preserve the macroalgae that filter the water of nitrates and phosphates. In addition, the refugium will be home to lots of pods, which feed on film algae and detritus.
Although the refugium's primary purpose is to export nutrients, they provide much more than that! The refugium helps to improve biodiversity of bacteria and pods. These beneficial microfauna and microscopic critters not only clean the tank by eating dead organisms, but they also feed fish and invertebrates in the display.
Some reef keepers choose to grow macroalgae in a bare bottom refugium. Simply put, this is a refugium without a sand substrate. With this method, the goal is to maximize the amount of nutrients exported from the system. While this is simpler and still effective, it is not always the right choice for every reef tank system. A bare bottom refugium used for nitrate and phosphate removal, does not have the benefits of biodiversity and biological filtration. If we truly want our entire reef tank system to export nutrients and do it sustainably, then we will want to build a bulletproof refugium.
Rather than building a bare bottom refugium, an algae reactor may be a better solution. In systems that are dealing with consistently high nitrate and phosphate levels, an algae scrubber packed with AlgaeBarn's Clean Chaeto in addition to a traditional refugium, is going to produce the best results.
What does the refugium do for the reef tank?
A refugium is more like an extension of the filtration system than it is of a display tank. It functions as a biological filter to remove waste compounds from the water column. In addition, the refugium is a source of natural food for the fish and inverts in the display tank. When we make time and effort to maintain a healthy refugium and do everything we can to make it bulletproof, we are also increasing the overall health of the display.
Nitrate is one of the waste compounds that macroalgae absorbs. In the same manner that nitrate feeds nuisance alga like hair and film algae, macroalgae like AlgaeBarn's Clean Sea Lettuce also want to soak up that nitrate. By adding fast growing and hardy macroalgae to the refugium, we can outcompete the nuisance algae. The goal is to prevent the growth of undesirable algae by using the macroalgae as a means of nutrient export.
Macroalga do more than only keep the water clean; they also make a great breeding ground for tiny crustaceans like copepods. The macroalgae thrives when the pod population is stable. Pods keep the seaweed's holdfasts clear of debris and film algae which allows the macro to absorb as much light as possible. Copepods will also consume the decomposing matter produced as older stipes and blades deteriorates, and decays.
Pod populations are easier to boost in the ideal conditions of the refugium. They play the same role in captivity they do in the wild. Copepods are literally the backbone of the aquatic food web. They transport detritus and decaying organic matter into a food source for fish, coral, and inverts.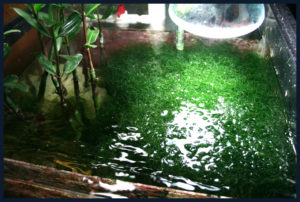 We can all agree that detritus and organic wastes are not desired in the display tank. However, the refugium is an ideal place for them! A densely planted refugium can help absorb and process excess sediment and detritus. Organic particles that get carried in from the display tank tend to accumulate in the refugium. Debris that sinks to the bottom is eaten by detritivores like copepods. When we build a bulletproof refugium, the microflora and fauna get right to work breaking down the excess nutrients.
When should I add a refugium to my reef tank?
The easiest time to add a refugium is when you are setting up a new system. In fact, CADE Aquarium systems even include space in the sump for the fuge! However, it is never too late to add a refugium! There are many options including hang-on-back (HOB) and even plenty of DIY tutorials if you are a handy type of person.
The typical location for the refugium in your sump. If your sump is too small, an external refugium or a HOB refugium are two options. If space permits, install the hang-on-back refugium on your sump to keep the display tank more accessible. There are even reef keepers who designed their own refugium with plastic Rubbermaid containers and spare aquarium tanks.
The reef tank residents will appreciate even a small increase to the system's total water capacity. A larger volume of water is beneficial to any system, whether it is new or is well established. A refugium does more than just increase the total volume of the system; it also dramatically increases the ecosystem's richness. The refugium is a hub for microorganisms of all types.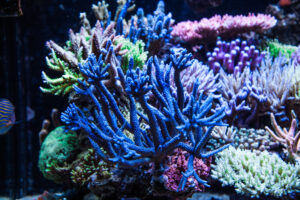 Final thoughts on the basics of building a bulletproof refugium
We hope this article has helped to explain the basics of refugiums! They are ideal for generating a constant supply of live food for corals, fish, and inverts. Plus, they filter out excess nutrients from the water column which could lead to nuisance algae. And when we refer to our refugiums being bulletproof, it simply means that the overall stability of the reef tank system is improved as a result of a healthy refugium. When we put the same effort and time into maintaining the refugium as we do with our display tanks, we get closer to achieving bulletproof status.
Refugiums also protect the macroalgae from hungry, grazing herbivores. When macro varieties like Clean Sea Lettuce and Red PomPom are left to grow, they soak up nitrate and phosphate better than anything else!
Do you already have a refugium? If so, tell us how it has worked for your reef tank system! We love to hear our customers' experiences!