Clear Asterina from Tank
Harlequin Shrimp are known by Reef Aquarists for their insatiable appetite for starfish. They methodically move through the tank and consume asterina starfish.
Beautiful Colors & Fun to Watch
Harlequin Shrimp, "dance" while moving and display their beautiful blues and purple spots.
Clean Up Crew
Our Harlequin Shrimp are Captive-bred and Sustainable carnivores that eat a variety of starfish. They methodically move through the tank, clearing all starfish from their path.
More About Harlequin Shrimp
Harlequin Shrimp (Hymenocera elegans) Captive Bred Aquatic Technology™
Harlequin shrimp are best know for their surreal beauty and vibrant pattern. They are also know for their tendency to hunt, capture, and consume live starfish. We feed our harlequin shrimp either chocolate chip or sand-sifting starfish that are available locally at your favorite LFS or for sale online. Even though live starfish are generally required for successful care, a pair of shrimp will only consume about 1 starfish per month on average, making proper feeding relatively easy and affordable. These little guys will certainly make for an interesting and unique conversation starter in your tank!
Size and Care Requirements:
Purchase Size:

Small: 0.5"-1",
Medium: 1"-1.4",
Large: 1.5"+,
M/F Pair: small male + medium/ large female

Max Size: 1.5"
Water Parameters: 72-78° F, pH 8.1-8.4, sg 1.023-1.025, dKH 8-12
Color: White with blue markings.
Reef Safe: With caution. Will eat starfish.
Diet: Live starfish or starfish chunks. Harlequin shrimp will consume most species of starfish. We recommend either chocolate chip starfish or sand sifting starfish because they are inexpensive and readily available at most Local Fish Stores. There are few common methods one can use when offering live starfish to harlequin shrimp:
How to Feed Harlequin Shrimp:
1.The entire live starfish is added into the display tank with the shrimp where they will quickly find it and begin to consume it. It should be noted, however that if a non-reef-safe species of starfish is being offered, care should be taken to ensure that the starfish is not able to consume any corals. 2. The live starfish is kept separately in the sump or quarantine tank. When the shrimp are hungry, the aquarist should remove one leg from the starfish and offer it to the shrimp. You can also try freezing the entire starfish and then defrosting pieces as needed.
Special Shipping Requirements:
This item requires a UPS shipping options (Select 2nd Day Air or Next Day Air at checkout). Failure to select a UPS shipping option at checkout will delay and complicate your order. 
100% Alive On Arrival (AOA) Guarantee for Captive Bred Harlequin Shrimp
We guarantee that every snail we sell will be Alive On Arrival and in good health. Should they arrive in any other state, we will either replace them free of charge (including shipping). If the total livestock loss is less than $20, we will issue store credit. For more information, please visit our
100% Alive On Arrival Guarantee page
. The harlequin shrimp with bred in captivity by Aquatic Technology™. In addition to
captive bred
fish, they also produce many species of captive bred marine invertebrates. If you would like more information about how Harlequin Shrimp are bred and raised in captivity, please
click here to visit their website
.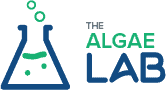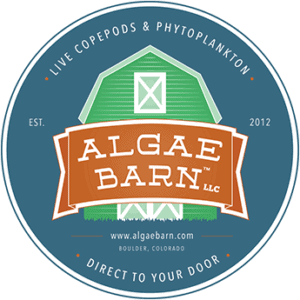 Our Guarantee
We take the worry out of buying Live Copepods, Phytoplankton, Inverts, and Captive Bred Fish online by going above and beyond to take care of our customers. That's why we guarantee every order we ship will be 100% Alive On Arrival or we will replace it free of charge. Booya. We'll even cover the shipping on the replacement no matter which service you choose. Double Booya.
About our policy: When your order arrives, be sure and inspect the contents to ensure everything is looking alive and well before you add them to your tank or put them in the fridge. We'll give you 12 hours after delivery to make sure you are completely satisfied.
"We will take care of you and make it right"
If for any reason you decide something isn't quite ultra grade, simply snap a photo of the unopened item(s) you would like replaced. Be sure to get the expiration date on the back label in the photo. After that, visit www.algaebarn.com/claims and submit the form. We'll review the photo and have a replacement out to you faster than a six-line wrasse at feeding time.
Captive Bred Fish: We guarantee every Live Fish we ship to be 100% Alive On Arrival and we also offer a 7-day health guarantee on all Live Captive Bred Fish. In the event that your fish arrives DOA (Dead On Arrival), simply take a photo of the fish in the unopened bag/jar within 2 hours after delivery and visit www.algaebarn.com/claims to submit the form. If the fish is DOA, we will offer you a choice of either a full refund or a free replacement, including the shipping cost. If the fish expires from natural causes (this does not include being killed by tank mates, jumping out of the aquarium, being acclimated to the wrong environment, not being fed the recommended foods) within 7 days after delivery, just provide a picture of the expired fish and we will offer you a free replacement, however, you must pay for shipping, or a refund, less the shipping cost. We can offer this industry leading guarantee on all of our live fish because Captive Bred fish are generally healthier and hardier than their wild-caught counterparts!
Invertebrates: We guarantee every invertebrate (Invert) we ship to be 100% Alive On Arrival. In the event that your inverts arrive DOA, simply take photos of the DOA items within 2 hours of delivery and visit www.algaebarn.com/claims to submit the form. We will review the photos and issue store credit for any DOA Inverts!
Once your replacement order is processed, we'll send you a brand new tracking number automatically. Thats it, pretty simple right?
So start giving your tank the love it deserves and order with confidence knowing that AlgaeBarn has your back.