More About BIOTA White Polyp Toadstool
Biota White Polyp Toadstool (Sarcophyton sp.)
Toadstool corals are quite distinctive. They are actually mushroom-shaped with a pedestal that supports a much wider, leathery, disc-like structure called a polypary. Younger colonies have a convex center, while the center becomes increasingly concave with maturity. Polyps cover the upper side of the polypary and can be quite tall. They White Polyp Toadstool is an easy-to-keep classic. The tips of these polyps are bright white and the polyps are thin and long protruding from the base of the body. These lovely toadstool corals do well in medium to high flow rates and medium lighting.
See below for more information.
Size and Care Requirements
Purchase Size: ~2″ (length)
Max Size: 12" (width)
Water Parameters: 72-78° F, dKH 8-12, pH 8.2-8.4, sg 1.023-1.025
Color: Beige base with white-tipped green tentacles
Reef-Safe:

Yes

Diet: Zooxanthellate
White Polyp Toadstool (Sarcophyton sp.) Species Information
While the origins of this particular variety are unknown,
Sarcophyton
is abundant and widely distributed from Polynesia to the the Red Sea. It inhabits a wide variety of habitats, deep or shallow, from muddy coasts to solid offshore reef structures. Polyps can become very long, but are shorter and fatter in stronger currents.
The Benefits of Farmed White Polyp Toadstool
Captive-bred
livestock offers a huge advantage over wild-caught specimens. Because it is cultured in captivity, it is better adapted to living in an aquarium, tends to be more disease resistant and harbors fewer pests. It is also better able to handle shipping/acclimation stress! By purchasing captive-bred White Polyp Toadstools, you support the aquaculture of marine organisms and help to make our hobby more sustainable.
100% Alive on Arrival (AoA) Guarantee
We guarantee that every toadstool coral we sell will be Alive On Arrival and in great health. Should it arrive in any other state, we will replace it free of charge (including shipping). If the total livestock loss is less than $40, we will issue store credit. For more information, please also visit our
100% Alive On Arrival Guarantee
page.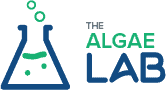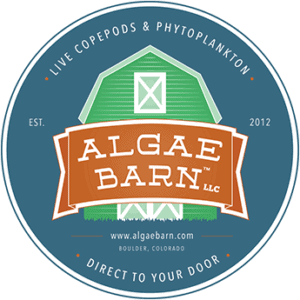 Our Guarantee
We take the worry out of buying Live Copepods, Phytoplankton, Inverts, and Captive Bred Fish online by going above and beyond to take care of our customers. That's why we guarantee every order we ship will be 100% Alive On Arrival or we will replace it free of charge. Booya. We'll even cover the shipping on the replacement no matter which service you choose. Double Booya.
About our policy: When your order arrives, be sure and inspect the contents to ensure everything is looking alive and well before you add them to your tank or put them in the fridge. We'll give you 12 hours after delivery to make sure you are completely satisfied.
"We will take care of you and make it right"
If for any reason you decide something isn't quite ultra grade, simply snap a photo of the unopened item(s) you would like replaced. Be sure to get the expiration date on the back label in the photo. After that, visit www.algaebarn.com/claims and submit the form. We'll review the photo and have a replacement out to you faster than a six-line wrasse at feeding time.
Captive Bred Fish: We guarantee every Live Fish we ship to be 100% Alive On Arrival and we also offer a 7-day health guarantee on all Live Captive Bred Fish. In the event that your fish arrives DOA (Dead On Arrival), simply take a photo of the fish in the unopened bag/jar within 2 hours after delivery and visit www.algaebarn.com/claims to submit the form. If the fish is DOA, we will offer you a choice of either a full refund or a free replacement, including the shipping cost. If the fish expires from natural causes (this does not include being killed by tank mates, jumping out of the aquarium, being acclimated to the wrong environment, not being fed the recommended foods) within 7 days after delivery, just provide a picture of the expired fish and we will offer you a free replacement, however, you must pay for shipping, or a refund, less the shipping cost. We can offer this industry leading guarantee on all of our live fish because Captive Bred fish are generally healthier and hardier than their wild-caught counterparts!
Invertebrates: We guarantee every invertebrate (Invert) we ship to be 100% Alive On Arrival. In the event that your inverts arrive DOA, simply take photos of the DOA items within 2 hours of delivery and visit www.algaebarn.com/claims to submit the form. We will review the photos and issue store credit for any DOA Inverts!
Once your replacement order is processed, we'll send you a brand new tracking number automatically. Thats it, pretty simple right?
So start giving your tank the love it deserves and order with confidence knowing that AlgaeBarn has your back.