More About Dragon Roe
Dragon Roe: Omega 3 Supplementation Made Simple
Why does AlgaeBarn like Dragon Roe?
Compared to many other marine benthos, coral reef fauna (especially small fish and sessile invertebrates) rely heavily on planktonic food sources. Most zooplanktivorous reef inhabitants opportunistically exploit the eggs of other animals. Reef waters are often rich in this nutritious food source, as most reef animals are pelagic spawners (i.e. deposit their eggs into the water column for fertilization, hatching and development). Many, diverse species (fish, corals and many other animals) spawn this way. And they do not hesitate to eat each other's, or even their own, eggs. Corals happily eat fish eggs, fish eat coral eggs, and so on. But fish eggs (i.e. roe) are an especially valuable food item on reefs, as they are a rich source of precious lipids including Omega fatty acids. As it is so important in the
diets of reef animals
, roe (e.g. Dragon Roe) should be included among the fare used to feed reef aquarium animals.
Product Information
:
Dragon Roe is a premium aquarium fish and invertebrate frozen food. The proprietary process used to prepare this product preserves vital nutrients and overall freshness. Dragon Roe highly attractive, palatable and digestible for a wide variety of reef species. It contains a very high quantity of Omega 3 polyunsaturated fatty acids (EPA and DHA). That, and it contains a whopping 8 grams of protein per ounce!
Dragon Roe Key Benefits:
Its soft form is more convenient to use than hard-frozen alternatives.
Its unique preparation process leaves essential vitamins and nutrients intact.
It is a natural, whole food, eliciting the feeding response of many aquarium species.
It is preservative-free.
It is highly palatable and readily accepted by numerous fish and invertebrate species.
It is high in calories and rich in polyunsaturated lipid and protein content.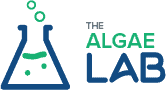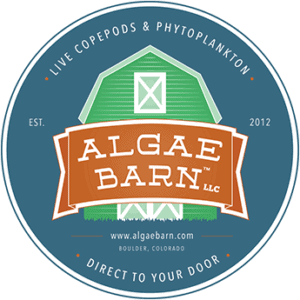 Our Guarantee
We take the worry out of buying Live Copepods, Phytoplankton, Inverts, and Captive Bred Fish online by going above and beyond to take care of our customers. That's why we guarantee every order we ship will be 100% Alive On Arrival or we will replace it free of charge. Booya. We'll even cover the shipping on the replacement no matter which service you choose. Double Booya.
About our policy: When your order arrives, be sure and inspect the contents to ensure everything is looking alive and well before you add them to your tank or put them in the fridge. We'll give you 12 hours after delivery to make sure you are completely satisfied.
"We will take care of you and make it right"
If for any reason you decide something isn't quite ultra grade, simply snap a photo of the unopened item(s) you would like replaced. Be sure to get the expiration date on the back label in the photo. After that, visit www.algaebarn.com/claims and submit the form. We'll review the photo and have a replacement out to you faster than a six-line wrasse at feeding time.
Captive Bred Fish: We guarantee every Live Fish we ship to be 100% Alive On Arrival and we also offer a 7-day health guarantee on all Live Captive Bred Fish. In the event that your fish arrives DOA (Dead On Arrival), simply take a photo of the fish in the unopened bag/jar within 2 hours after delivery and visit www.algaebarn.com/claims to submit the form. If the fish is DOA, we will offer you a choice of either a full refund or a free replacement, including the shipping cost. If the fish expires from natural causes (this does not include being killed by tank mates, jumping out of the aquarium, being acclimated to the wrong environment, not being fed the recommended foods) within 7 days after delivery, just provide a picture of the expired fish and we will offer you a free replacement, however, you must pay for shipping, or a refund, less the shipping cost. We can offer this industry leading guarantee on all of our live fish because Captive Bred fish are generally healthier and hardier than their wild-caught counterparts!
Invertebrates: We guarantee every invertebrate (Invert) we ship to be 100% Alive On Arrival. In the event that your inverts arrive DOA, simply take photos of the DOA items within 2 hours of delivery and visit www.algaebarn.com/claims to submit the form. We will review the photos and issue store credit for any DOA Inverts!
Once your replacement order is processed, we'll send you a brand new tracking number automatically. Thats it, pretty simple right?
So start giving your tank the love it deserves and order with confidence knowing that AlgaeBarn has your back.