Free of Parasites
All of our macroalgaes are kept in their own closed system. They are cleaned, treated, quarantined, and inspected before they are sent to you. This ensures that no unwanted pests & parasites make it into your tank.
Add Color & Texture
has a vibrant red hue with short fonds. It makes for a beautiful addition to any display tank or refugium in need of a splash of color.
Remove Excess Nutrients
Red Spaghetti Ogo grows quickly and cleans your tank by consuming excess Nitrates & Phosphates for easy nutrient export. Balance your nutrient levels and watch your in-tank ecosystem thrive!
More About Red Spaghetti Ogo
Red Spaghetti Ogo Macroalgae (Gracilaria pacifica)
Red Spaghetti Ogo (Gracilaria pacifica)
is similar in appearance to the related ogo seaweeds. It gets its common name from its long, stringy structure (it has greatly reduced blades). Branches are tube-like with shorter, spiky branches along the sides. It can reach 50 cm in length but is only 2 mm in width. Because of its stemmy form, it forms dense thickets when grown in compact spaces (e.g. in the refugium). This macro is red to reddish brown in coloration, with a sometimes slightly translucent appearance. Red Spaghetti macroalgae may also be used in the display tank provided that no large herbivores are present. When cultivated in refugia, harvested portions of this nutritious, highly palatable seaweed can be offered to animals in the main tank. See below for more information.
Size and Care Requirements:
Purchase Size: 3-4" (ball diameter) - 0.75-1 ounce weight
Max Size: approximately 7″ (diameter)
Water Parameters: -78° F, dKH 8-12, pH 7.8-8.4, sg 1.023-1.025
Color: Red to reddish brown
Reef-Safe: Yes
Fertilization: Generally, there are sufficient nutrients/minerals in the aquarium water to support this species. The regular replenishment of trace elements, however, might boost growth.
Red Spaghetti Ogo Macroalgae Species Information
The Red Spaghetti Ogo macroalgae (
Gracilaria pacifica
) is distributed across the American Pacific Coast from Alaska to northern Mexico. It prefers rocky, subtidal environments that are shallow and well protected from strong currents. It typically grows attached to a stone, but may be found unattached or even "rooted," partially buried in the sediments.
Gracilaria pacifica
 grows in the refugium either attached to rocks or free-floating (e.g. tumbled). Red spaghetti macro grows at a faster rate than many other
Gracilaria
spp. and is thus excellent when utilized for nutrient export. As it prefers cooler waters, this species fares best in systems that are less susceptible to summer temperature spikes. Because it tolerates moderate light intensities, it can be placed in shadier/deeper parts of the tank. An excellent live food, it can supplement the diet of many herbivorous fishes such as blennies, rabbitfish, angelfish, tangs, etc.
Benefits of Aquacultured Red Spaghetti Ogo
Aquacultured
red spaghetti ogo macroalgae are highly preferable to wild-harvested specimens. If cultivated in captivity, for example, they are far better adapted to aquarium life. They are also much less likely to carry pests. Aquacultured specimens are also better equipped to handle shipping stress. And, when you purchase captive-bred livestock, you support the aquaculture of marine organisms and help to make our hobby more sustainable! AlgaeBarn keeps red spaghetti macroalgae in a macroalgae-specific system to reduce the risk of transfer unwanted hitchhikers such as fish parasites.
100% Alive on Arrival (AoA) Guarantee
We guarantee that all red spaghetti macroalgae we ship will be Alive On Arrival and in good health. Should they arrive in any other state, we will either replace them for free (including shipping). We issue store credit if the total livestock loss is less than $40. Please visit our
100% Alive On Arrival Guarantee
page for more information.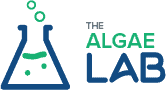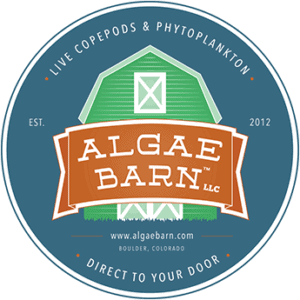 Our Guarantee
We take the worry out of buying Live Copepods, Phytoplankton, Inverts, and Captive Bred Fish online by going above and beyond to take care of our customers. That's why we guarantee every order we ship will be 100% Alive On Arrival or we will replace it free of charge. Booya. We'll even cover the shipping on the replacement no matter which service you choose. Double Booya.
About our policy: When your order arrives, be sure and inspect the contents to ensure everything is looking alive and well before you add them to your tank or put them in the fridge. We'll give you 12 hours after delivery to make sure you are completely satisfied.
"We will take care of you and make it right"
If for any reason you decide something isn't quite ultra grade, simply snap a photo of the unopened item(s) you would like replaced. Be sure to get the expiration date on the back label in the photo. After that, visit www.algaebarn.com/claims and submit the form. We'll review the photo and have a replacement out to you faster than a six-line wrasse at feeding time.
Captive Bred Fish: We guarantee every Live Fish we ship to be 100% Alive On Arrival and we also offer a 7-day health guarantee on all Live Captive Bred Fish. In the event that your fish arrives DOA (Dead On Arrival), simply take a photo of the fish in the unopened bag/jar within 2 hours after delivery and visit www.algaebarn.com/claims to submit the form. If the fish is DOA, we will offer you a choice of either a full refund or a free replacement, including the shipping cost. If the fish expires from natural causes (this does not include being killed by tank mates, jumping out of the aquarium, being acclimated to the wrong environment, not being fed the recommended foods) within 7 days after delivery, just provide a picture of the expired fish and we will offer you a free replacement, however, you must pay for shipping, or a refund, less the shipping cost. We can offer this industry leading guarantee on all of our live fish because Captive Bred fish are generally healthier and hardier than their wild-caught counterparts!
Invertebrates: We guarantee every invertebrate (Invert) we ship to be 100% Alive On Arrival. In the event that your inverts arrive DOA, simply take photos of the DOA items within 2 hours of delivery and visit www.algaebarn.com/claims to submit the form. We will review the photos and issue store credit for any DOA Inverts!
Once your replacement order is processed, we'll send you a brand new tracking number automatically. Thats it, pretty simple right?
So start giving your tank the love it deserves and order with confidence knowing that AlgaeBarn has your back.