More About Clam Rocks
Clam Rocks: A Natural Footing
Why does AlgaeBarn like Clam Rocks?
Tridacnid clams inhabit shallow reef environments where they find easy access to bright illumination. These habitats promote growth of the clam's symbiotic algae (and, therefore, growth of the clam itself). However, these shallow areas are also exposed to very strong currents and wave action. In order to avoid being swept up and carried away into the depths, these clams (like many other clams) secure themselves tightly to a hard substrate. Attachment is made with durable little tethers known as byssal threads. As clams grow and their shells repeatedly grind into the rock surface, they often bore small depressions; they may nestle deeply into these pockets for even more protection. Clam Rocks are ready-made rock features that are specially designed to provide a natural looking base for captive tridacnid clams. With a perfect fit and attachment surface, Clam Rocks increase the odds of your clams' survival by protecting them from fatal falls and even predation!
Clam Rock Information:
Clam Rocks are made from natural reef rock that is sustainably extracted in Florida. A clam-shaped depression is carved into each piece. They are available as whole, uncut pieces or as double-cut pieces. Cut Clam Rocks provide a stable, extra-low profile (especially when placed on the tank bottom); uncut Clam Rocks offer a more naturalistic appearance. While each piece is truly unique, Clam Rocks are available in three size ranges:
Small 3-6 inches
Medium 7-11 inches
Large 12-17 inches
Please contact us to inquire about extra large pieces!
Clam Rock Key Benefits:
1.  They are shaped perfectly for use as clam bases, facilitating establishment of clams in aquaria.
2.  The small depression gives added comfort and protection to the clam.
3.  They reduce underside access to predators/parasites.
4.  They are natural in composition and appearance.
5.  Because they are dry and sterile, they pose no risk of introducing unwanted hitchhikers.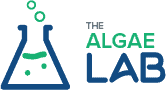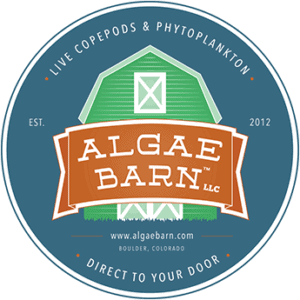 Our Guarantee
We take the worry out of buying Live Copepods, Phytoplankton, Inverts, and Captive Bred Fish online by going above and beyond to take care of our customers. That's why we guarantee every order we ship will be 100% Alive On Arrival or we will replace it free of charge. Booya. We'll even cover the shipping on the replacement no matter which service you choose. Double Booya.
About our policy: When your order arrives, be sure and inspect the contents to ensure everything is looking alive and well before you add them to your tank or put them in the fridge. We'll give you 12 hours after delivery to make sure you are completely satisfied.
"We will take care of you and make it right"
If for any reason you decide something isn't quite ultra grade, simply snap a photo of the unopened item(s) you would like replaced. Be sure to get the expiration date on the back label in the photo. After that, visit www.algaebarn.com/claims and submit the form. We'll review the photo and have a replacement out to you faster than a six-line wrasse at feeding time.
Captive Bred Fish: We guarantee every Live Fish we ship to be 100% Alive On Arrival and we also offer a 7-day health guarantee on all Live Captive Bred Fish. In the event that your fish arrives DOA (Dead On Arrival), simply take a photo of the fish in the unopened bag/jar within 2 hours after delivery and visit www.algaebarn.com/claims to submit the form. If the fish is DOA, we will offer you a choice of either a full refund or a free replacement, including the shipping cost. If the fish expires from natural causes (this does not include being killed by tank mates, jumping out of the aquarium, being acclimated to the wrong environment, not being fed the recommended foods) within 7 days after delivery, just provide a picture of the expired fish and we will offer you a free replacement, however, you must pay for shipping, or a refund, less the shipping cost. We can offer this industry leading guarantee on all of our live fish because Captive Bred fish are generally healthier and hardier than their wild-caught counterparts!
Invertebrates: We guarantee every invertebrate (Invert) we ship to be 100% Alive On Arrival. In the event that your inverts arrive DOA, simply take photos of the DOA items within 2 hours of delivery and visit www.algaebarn.com/claims to submit the form. We will review the photos and issue store credit for any DOA Inverts!
Once your replacement order is processed, we'll send you a brand new tracking number automatically. Thats it, pretty simple right?
So start giving your tank the love it deserves and order with confidence knowing that AlgaeBarn has your back.