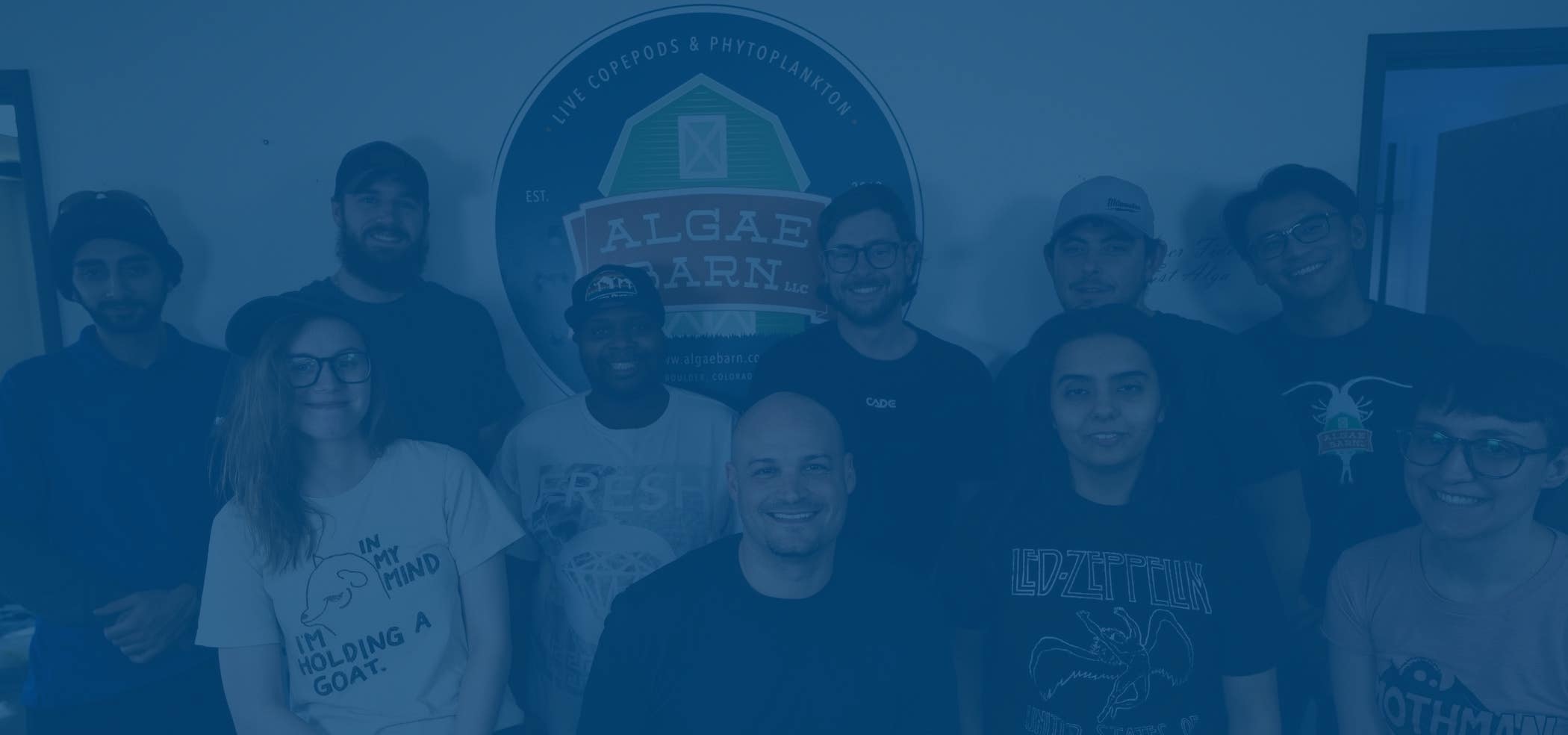 Our Team
Our team of biologists, ecologists and engineers come from a diverse background but we all have one thing in common: a passion for sustainable aquaculture.
Sean Tadjeran

Owner

Sean studied biological and chemical engineer at the University of Colorado, Boulder. After graduating, he worked as a Research Engineer at CoorsTek, the largest technical ceramics manufacture in the world. It was there he focused on new product development, commercialization, and scale-up while earning a Lean Six Sigma Black Belt. Sean realized the demand for live copepods and phytoplankton products after being unable to find a quality source to maintain his 60gal reef tank. He then began growing his own copepods and phytoplankton in his garage to order to feed his spawning mandarins and pipefish before starting AlgaeBarn.

Ye Lu

Director of QA/QC

Ye is a molecular biologist with a passion for phytoplankton and zooplankton research. He began his work with phytoplankton at the University of Colorado,Boulder while working towards his undergraduate degree. At AlgaeBarn, he conducts research to improve both our products and production processes. Ye is also engaged in consumer education and is the author of our white papers.

Manny

Underwater Researcher

Manny D aka "Mark" is a beast when it comes to stuff. He also enjoys a good swim.