Coral reef ecosystems are incredibly intricate and delicate. There are thousands of different species that live on reefs, from tiny shrimp to the largest fish. The relationship of all these creatures is what makes a reef function like a well-oiled machine!
Without the algae that provide food and oxygen, the fish that eat pods would perish. The fish that live in the reef provides nutrients to the coral. And so on, and so forth. In short, it's one big, beautiful web of life.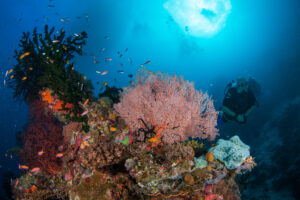 What's fantastic about our coral reefs is that they have a shocking amount of biodiversity. This is because all the tiny creatures living in the ocean play crucial roles in keeping the reef's ecosystem healthy. They do this by consuming large amounts of algae and other organic matter.
Reef aquariums are mini-ecosystems which are incredibly diverse. Naturally, therefore, they require a variety of foods. To maintain a healthy network of critters in the reef tank, you'll need to provide them with a specialized and varied diet. Which is why we've launched the Ultimate Galaxy Pack!
Our Ultimate Galaxy Pack features Galaxy Pods, OceanMagik, and the PNS Product Combo. And each blend of live and prepared foods helps create a thriving reef tank. The Ultimate Galaxy Pack is a source of balanced nutrients, and it is a cost-effective feeding system. What's more, is that the live phytoplankton and bacterioplankton in the Ultimate Galaxy Pack are self-cleaning. As a result, they help improve the water quality as you continue to feed your tank while the pods fight unwanted algae growth.
Win the Ultimate Galaxy Pack by Entering Our Upcycling Contest
At AlgaeBarn, we are all about sustainability and conservation! But we know in our busy world, sustainability isn't always on everyone's minds. That's why we are giving away an Ultimate Galaxy Pack to one lucky winner who can show us how they've upcycled their AlgaeBarn jars!
Here's how it works: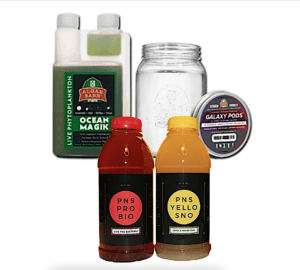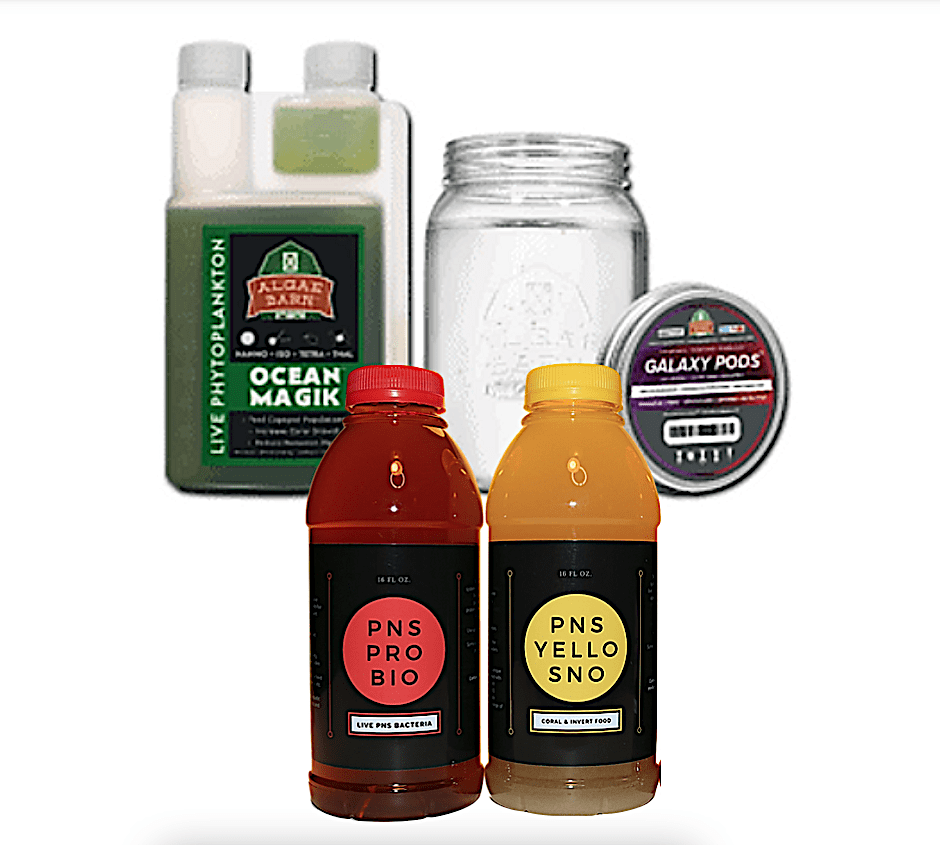 We want to see what YOU can do with packaging materials. Reuse them, repurpose them, or upcycle them into something completely different- it's up to you! We'll judge the submissions based on how many votes you tally by the end of the voting count.
Even if you don't win the new Ultimate Galaxy Pack, you can receive one of the two other fantastic prizes!
A 6 month's subscription to the Galaxy Pod 4 Pack
A single Galaxy Combo Pack
AlgaeBarn Jar Upcycling Contest Rules
To win our contest, you must take our AlgaeBarn jars or phyto bottles and upcycle them into something else. You can transform the jars into anything you'd like. With a bit of creativity, we know you can come up with some great new uses for your jars and bottles!
If you need some inspiration, think about turning the jars into vases, centerpieces, or even candle lamps. Then, the sky is the limit!
Our Galaxy Pack normally retails for $110, but you can receive it for FREE if you enter our contest today. All you have to do is earn points by completing the outlined tasks and submitting your upcycled jars and bottles to our website.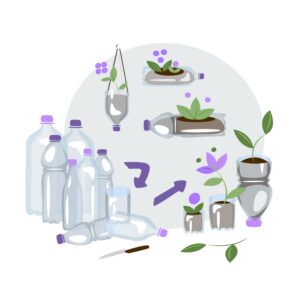 We love to see your creative and sustainable practices and want to keep this contest fair for everyone. Therefore, we require you to submit your upcycled jars and bottles through video and photo. Then we will display the submissions for the AlgaeBarn community to vote on a winner!
We love getting your submissions and want everyone to have enough time in the spotlight. So, we're giving all submissions 30 days. Everyone will have plenty of time to vote, interact, and leave feedback! The end of the period to submit your upcycled jars and bottles ends on August 11, so be sure to get them in by then if you want a shot at winning our high-value packs! After we carefully tally the votes, the winner will be announced on September 5!
What if you can't upcycle your jars?
No worries! After all, conservation and sustainability aren't all or nothing. If you can't upcycle your jars, simply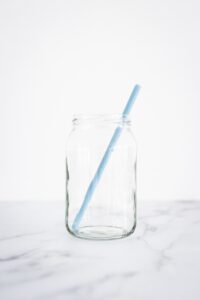 recycle them! We want to make it as easy as possible for everyone to participate.
It's crucial that we do whatever we can to help the environment, and recycling your jars and bottles is a great way to do that. Don't let your old jars and bottles go to waste; put them to use with a repurposed life! Or if that doesn't work, just sustainably recycle the materials.
Why do you Want our Ultimate Galaxy Pack? We are so glad you asked! Here are a few reasons why this bundle is so great:
Galaxy Pods
Our Galaxy Pods are the holy grail of the Ultimate Galaxy Pack. Galaxy Pods contains a potent mix of five specially selected copepod species which have great nutritional value for your tank creatures. Each species in Galaxy Pods is different in all aspects, which gives the reef tank the natural biodiversity it needs to stay healthy. Furthermore, since our Galaxy Pods have five copepods at all life stages (sizes), they can be eaten by various zooplanktivores!
OceanMagik
Our OceanMagik is one of the fundamental building blocks of the Ultimate Galaxy Pack. OceanMagik is a unique blend of our four-strain live phyto species. It is specially formulated to provide corals, pods, and filter-feeders with all the healthy fatty acids, proteins, vitamins, and amino acids they need to thrive in the reef tank.
PNS Product Combo
Our PNS Product Combo is the perfect finishing touch to our Ultimate Galaxy Pack in terms of nutrition and diversity. The two components of the PNS Product Combo (PNS ProBio and PNS YelloSno) contain the ever-important PNSB. PNSB is purple non-sulfur bacterium. And while PNS ProBio is a live culture, PNS YelloSno is a prepared food for the reef tank which replicates marine snow! These bacteria are found among plankton and are crucial for maintaining a healthy tank.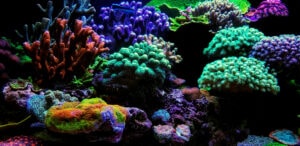 We hope you'll enter our contest and show off your sustainable practices! And even if you don't win, we know sustainability is a reward for all of us. Good luck and happy upcycling!