Phytoplankton are more important than most people realize. Yes, as reef keepers we understand that these little creatures can make a huge impact on water quality. But besides crushing nuisance algae outbreaks in the reef tank, these tiny organisms are one of the most important pillars of our ecosystem.
Despite their small size, phytoplankton are critical to the environment as we know it. These little creatures regulate how carbon moves between the ocean and the atmosphere. Phyto serves as the base of the marine food web and produces half of the world's oxygen! In fact, phyto is the most important component of the ocean's food web.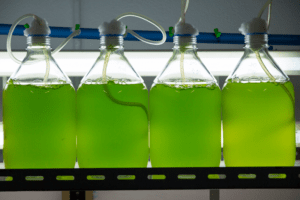 In honor of Conservation Week, we are going to talk about how phyto is possibly the hardest working organism in the sea. Reef keepers already know and trust OceanMagik phyto blend because it works to feed and clean. But phyto is even showing potential for use as a biofuel! But the most important reason why we are celebrating Conservation Week is to share some of the ways we can safeguard our oceans. So, let's jump right in!
But, can phytoplankton save the world?
Photosynthesis is used by phyto, like plants, to convert inorganic carbon into organic compounds. Nitrates and phosphates, for example, are converted to energy. Most species are free-floating and live near the water's surface. Because they rely on photosynthesis, they will be most dense in areas of water where sunlight can penetrate more easily. As reef keepers, we know how much pods and other tiny critters thrive in phyto-rich water.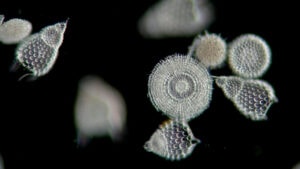 Because phytoplankton requires light, they live near the surface of the ocean. This level is referred to as the euphotic zone. The euphotic zone is the uppermost or "well-lit" area of the ocean. This area has enough light energy to support photosynthetic growth. The euphotic zone's thickness varies depending on water clarity. But it is typically around the top 600 to 900 feet of the ocean's average depth of 13,000 feet.
What types of phytoplankton are there?
Phyto are two distinct types of organisms. Single-celled algae called protists are included in the larger category. These creatures, which include diatoms, are most common near the coast. Blooms occur because of changing seasons and the availability of nutrients like nitrogen, iron, and phosphorus.
Photosynthetic bacteria are another type of cell that is more primitive but more common. These tiny cells are invisible to the naked eye but present in hundreds of thousands per a single tablespoon of seawater! These bacteria are the most abundant creatures in the ocean. Cyanobacteria, which almost all reef keepers commonly known as red slime, are in this group.
Because phyto are some of the most important creatures on the planet, it is a crucial area of study. P
hyto produces roughly half of the oxygen in the atmosphere. That's as much as all land plants produce in a year! Phyto are also the base of almost every ocean food web. In short, phyto allows almost all other ocean life to exist.
So, how is phytoplankton so important to the atmosphere if they live in water?
Phyto are not only critical to life in the ocean, but they are also vital to the functioning of our planet. They serve to add oxygen to the ocean and suck carbon dioxide out of the atmosphere. Also, because of fertilizer runoff, blooms have popped up in places where they have had damaging effects on the ecosystem.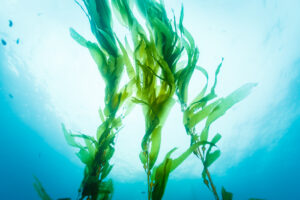 Phyto converts inorganic carbon in the atmosphere and seawater into organic compounds through photosynthesis. This makes them an important part of the carbon cycle. Phyto absorbs carbon dioxide from the atmosphere and when they die, they sink to the seafloor. This is how they transport atmospheric carbon to the deep sea.
As a result of fixing carbon dioxide, they have a significant impact on how carbon is transferred between the atmosphere and the ocean. Phyto are very efficient carbon removers. These creatures are responsible for sucking in about 92 gigatons of carbon every year. That's almost as much as all plants combined! Without phyto to bring in new energy, the total amount of biological energy in the ocean would decrease over time. Eventually, this would lead to the collapse of entire marine populations.
When phyto dies, one of two things will happen. It will either become food for zooplankton, which breathes out carbon dioxide while eating. Or they release carbon, which bacteria convert into carbon dioxide. Although, the ocean can only retain so much carbon dioxide before it gets released back into the atmosphere or becoming acidic. Once the carbon dioxide makes its way back into the atmosphere it is contributing to climate change.
However, not all the carbon that phyto absorbs from the atmosphere is released back to the environment. Some phyto cells can sink quickly to the ocean floor and become buried without being consumed by bacteria. When this occurs, the carbon is effectively removed from the atmospheric carbon cycle. This is not likely to contribute to climate change in the immediate future. It has been estimated that only 2% or less of phyto is buried without returning carbon to the atmosphere.
Phytoplankton are the building blocks of the aquatic food chain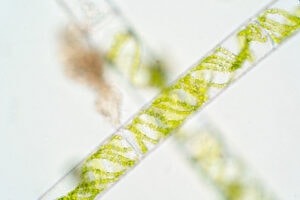 Phytoplankton, besides supporting the ocean's food web, have a more direct impact: they produce oxygen through photosynthesis. Although much of the oxygen produced by phyto begins in the ocean, it eventually enters the atmosphere. Scientists think that phyto, rather than plants, provide nearly half of the oxygen in our atmosphere!
Other ocean cycles rely on phyto as well. They take up, convert, and recycle elements required by other organisms. They also aid in the exchange of elements between species in the ocean. Photosynthetic bacteria are particularly important in the nutrient-depleted open ocean. These microbes scavenge and release vitamins and micronutrients that are essential for marine life.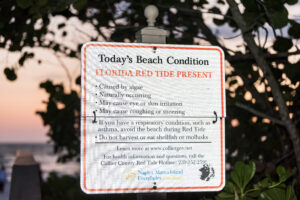 Some types of phyto can have an immediate effect on other animals. Sometimes dense blooms can deplete oxygen in the water, causing fish and shellfish to suffocate. Other species can produce toxins. These can cause illness or death in humans and animals who are either exposed to the toxins or consume shellfish that accumulate toxins. Toxic algae blooms cause economic loss in the seafood and tourism industries. Researchers are working to develop methods to predict and prevent toxic algal blooms.
 Conclusion: Phytoplankton Saves the Planet!
At AlgaeBarn, we feel that we need to all work together to educate and share ideas on how we can safeguard the world's oceans. If we all do our part, we can make a huge impact. Reducing pollution, energy conservation and prohibiting over-harvest and collection of ocean life are just a few of the most important things we can do for the ocean. Can phytoplankton actually save the world? Well, nobody knows for certain but we can do everything possible to conserve this resource!
We hope this post has helped to educate on the importance of conserving our ocean's most precious resources.