The servicemen and women of the US military make sacrifices every day to protect our freedom, which many of us don't even realize. Sometimes a simple "thank you" doesn't seem like enough so we are taking this week to say honor our heroes!
Veterans Day is a great chance to show how much we care about those who have served our country in uniform. So, this article is going to talk about some of the ways we can all do our part to show Veterans that they are appreciated!
Remember, AlgaeBarn honors our Veterans and active duty military members all year! Veterans Day is an official public holiday in the United States. It is celebrated every year on November 11 to honor people who have served in the military.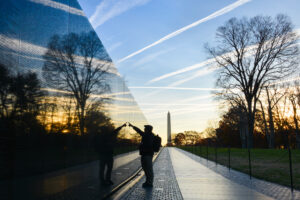 The history of Veteran's Day
It was first called Armistice Day to remember the end of World War I. In 1926, a congressional resolution made it an official holiday. It was made a national holiday by Congress twelve years later. Now, Armistice Day might still be called that if World War I had been "the war to end all wars," as it was called. But sadly, World War II would show that wasn't true. Congress decided to declare this holiday a way to honor all those who have served America. They did this because they realized that Veterans of both World War II and Korea sacrificed just as much for the American people. President Dwight D. Eisenhower signed a law making November 11 Veterans Day in 1954. Since then, Veterans Day has grown to honor all those who have served in the U.S. military.
Veterans Day is a time to thank active-duty military members and Veterans for their service and to remember what they have sacrificed.
Veterans Day is an opportunity to show gratitude for how much service members and their families give to our country. This day also gives Veterans the chance to do things they might not get to do every day thanks to the generous discounts on the holiday week. Military members can receive discounts, free meals, and tributes, but it's also a chance to show veterans how much we genuinely care.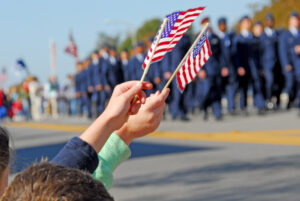 How to celebrate Veterans at home and in your community
The brave men and women who have served in the U.S. military deserve our respect and thanks more than almost anyone else.
There are many ways to honor and celebrate the men and women in your community who served in the military. Here are some of our favorite suggestions:
If it's a busy day and there's no time to see someone in person, a quick phone call or text message will be much appreciated. Even a thank you message on social media can matter a lot to someone who served our country! If you know a Veteran, whether they live close by or in a different state, try to say "thank you!"
Write a letter or send a care package in the old-fashioned way. Want something more personal than a text message or email? Send a veteran a handwritten letter or a care package with their favorite snacks and a small gift. Or, if you know a Veteran who keeps a reef tank, a bottle of OceanMagik Live Phytoplankton or a jar of pods will absolutely brighten someone's day!
Buy a Vet lunch, dinner, or a coffee. Whether you invite a veteran to a fancy restaurant, a cozy coffee shop, or bring homemade sandwiches, you will certainly make their day!
Offer to help around the house. A small act of gratitude like that can be very powerful. Offer to help a Vet with chores like mowing the lawn if you have even half an hour to spare.
Make a commitment to help out in the community. Finding meaningful volunteer opportunities is almost too simple, thanks to the Internet. Try to locate a hospital, charity, or other organization in your area that needs assistance. Donate money to a group that supports veterans. Even a small donation to support the men and women who serve our nation is money well spent. Consider making a donation to the USO or the Wounded Warrior Project, and encourage your friends and family to do the same.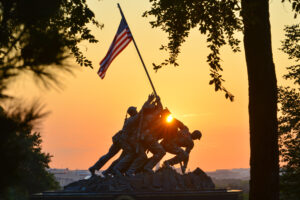 Talk to your kids about the sacrifices veterans have made. You can change the fact that many kids don't fully comprehend the sacrifices that veterans made to defend us and our freedoms!
Attend the Veterans Day parade in your community. To show your support, bring your entire family to the Veterans Day parade in your city! Call the local VA office to learn more about the events and celebrations being held in your community on Veterans Day. If you don't have a VA office near you, you can contact a nearby assisted living or nursing home. Talking to elderly Veterans is a great way to make their day, and you might also learn some very interesting things about their time in the military.
Veterans only make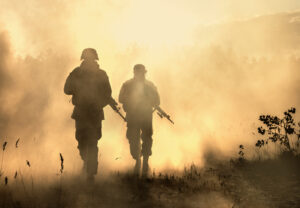 up about 1% of our country's population, so it's more important than ever to remember why we celebrate Veterans Day in the first place.
Ask a veteran a few questions if you know one. Ask them when and where they served, what branch they were in, what they did while they were serving, what it was like to serve, and why they did it. Listen to their story, and then you'll really know what they did for you that you want to thank them for. It will mean a lot to them, and it might help others to understand more about our veterans and the freedoms they fought for.
On November 11, you can make a big difference in the life of a Veteran, whether you have five minutes or five hours to spare.
We hope this article has inspired our readers to reach out to veterans in the local community to share gratitude for their sacrifices. Here at AlgaeBarn, we are mindful of the sacrifices they made and we will take any opportunity we can to honor them.
This is why we offer our discounts for veterans and their families all year long!
Drop a comment below and let us know how you honor veterans in your communities!