More About ORA Crocea Clam
Crocea Clam (Tridacna crocea)
Tridacna crocea
remains among the most popular of the giant clams. This beautiful animal has two very different means of obtaining nourishment. Like other bivalve mollusks, it can use its gills to filter-feed phytoplankton/bacterioplankton. However, most of its diet consists of compounds derived from zooxanthellae. It is sometimes confused with its close cousin
T. maxima
. When it comes to level of care, this species lists at the top of its genus; like its relatives, it requires intense light and very high water quality.
T. crocea 
is the smallest of the tridacnid clams; this characteristic alone makes it especially desirable to many aquarists, particularly those with smaller or crowded tanks. Of all the tridacnids, it is perhaps also the most variable in mantle coloration. Blues, greens and golden yellows are common, but it may exhibit almost any color as well as pattern. These high-grade clams are maricultured by ORA. See below for more information.
Size and Care Requirements:
Purchase Size: Approximately 2″

+

0.5" (length)
Max Size: 15 cm (6″)
Water Parameters: 72-78° F, dKH 8-12, pH 8.2-8.4, sg 1.023-1.025
Color: Extremely variable, usually some combination of blue, green and/or gold (mantle)
Reef-Safe: Yes
Diet: Omnivore. Consumes products released from its symbiont. Also phytoplanktivorous; appreciates regular additions of live phytoplankton.
T. croceaa Species Information
The crocea clam (
Tridacna crocea
) occurs throughout the Indo-Pacific Ocean from Australia to Southern Japan. 
Unlike some other tridacnid clams (which may
live on rock
or sand),
T. crocea
 very much prefers a hard, rocky substrate. This species has a higher tendency than its relatives to burrow into the reef rock, secreting acids and repeatedly scraping the substrate with its shell. As it is very dependent upon its endosymbiotic dinoflagellate for survival, it requires very bright, full-spectrum lighting. Crocea clams are completely reef-safe. These maricultured specimens are a sustainable alternative to wild-caught crocea clams and are relatively hardy. 
Tridacna crocea
 cannot be kept
safely with certain predatory fishes
such as puffers, triggerfish, certain wrasses, etc.
Benefits of Aquacultured Crocea Clams
Captive-bred
 tridacnid clams provide a major advantage over wild-caught specimens (more resistant to disease, better tolerate handle shipping stress, etc.). And, by purchasing captive-bred livestock, you support marine aquaculture and help make our hobby sustainable! AlgaeBarn
keeps these crocea clams
in an invertebrate-specific system to minimize the transfer of fish parasites and other unwanted hitchhikers.
100% Alive on Arrival (AoA) Guarantee
We guarantee that every crocea clam we sell will be Alive On Arrival and in good health. Should any arrive in any other state, we will either replace it free of charge (including shipping). If the total livestock loss is less than $40, we issue store credit. Please also visit our
100% Alive On Arrival Guarantee
page for more information!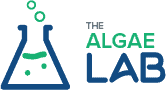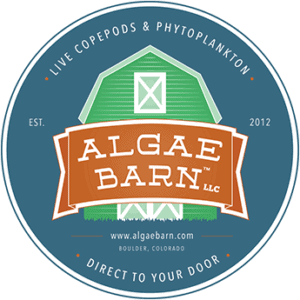 Our Guarantee
We take the worry out of buying Live Copepods, Phytoplankton, Inverts, and Captive Bred Fish online by going above and beyond to take care of our customers. That's why we guarantee every order we ship will be 100% Alive On Arrival or we will replace it free of charge. Booya. We'll even cover the shipping on the replacement no matter which service you choose. Double Booya.
About our policy: When your order arrives, be sure and inspect the contents to ensure everything is looking alive and well before you add them to your tank or put them in the fridge. We'll give you 12 hours after delivery to make sure you are completely satisfied.
"We will take care of you and make it right"
If for any reason you decide something isn't quite ultra grade, simply snap a photo of the unopened item(s) you would like replaced. Be sure to get the expiration date on the back label in the photo. After that, visit www.algaebarn.com/claims and submit the form. We'll review the photo and have a replacement out to you faster than a six-line wrasse at feeding time.
Captive Bred Fish: We guarantee every Live Fish we ship to be 100% Alive On Arrival and we also offer a 7-day health guarantee on all Live Captive Bred Fish. In the event that your fish arrives DOA (Dead On Arrival), simply take a photo of the fish in the unopened bag/jar within 2 hours after delivery and visit www.algaebarn.com/claims to submit the form. If the fish is DOA, we will offer you a choice of either a full refund or a free replacement, including the shipping cost. If the fish expires from natural causes (this does not include being killed by tank mates, jumping out of the aquarium, being acclimated to the wrong environment, not being fed the recommended foods) within 7 days after delivery, just provide a picture of the expired fish and we will offer you a free replacement, however, you must pay for shipping, or a refund, less the shipping cost. We can offer this industry leading guarantee on all of our live fish because Captive Bred fish are generally healthier and hardier than their wild-caught counterparts!
Invertebrates: We guarantee every invertebrate (Invert) we ship to be 100% Alive On Arrival. In the event that your inverts arrive DOA, simply take photos of the DOA items within 2 hours of delivery and visit www.algaebarn.com/claims to submit the form. We will review the photos and issue store credit for any DOA Inverts!
Once your replacement order is processed, we'll send you a brand new tracking number automatically. Thats it, pretty simple right?
So start giving your tank the love it deserves and order with confidence knowing that AlgaeBarn has your back.