More About
Lighting matters.
Photosynthesis is the main driver of primary production in most ecosystems. Plants, ranging from miniscule phytoplankton to hulking mangroves, carry out the bulk of photosynthesis in our biosphere. Because different plant species are adapted to the particular light conditions of their natural habitat, they grow best under specific types of illumination. Thus, to obtain optimal health and yield, artificial lighting should meet these intrinsic criteria as closely as possible. Perhaps most importantly, an artificial lighting system must be powerful enough to emit the correct (generally high) intensity. It also should generate the right balance of light wavelength. Very different lighting is required in different applications. 
Kessil lighting systems
are specially designed for excellent performance
and
controllability. For marine aquarists who seek only the most beautifully mixed light colors, and desire a naturalistic shimmer effect, the Kessil A80 Tuna Sun LED aquarium light excels.
What can the Kessil A80 do?
Designed specially to simulate the light conditions of shallow tropical reefs, the Kessil A80 Tuna Sun is appropriate for all 
refugium
 and reef tank applications. This advanced LED grow light is surprisingly efficient, producing more light per watt of energy than most other models in its class. Moreover, its shell-shaped design and unique heat dissipation system permits low-maintenance, fanless operation. Dense Matrix LED™ technology serves as a highly-concentrated, single-point light source. Its advanced optics generate well-mixed light (no "disco effect") and dramatic glitter lines. The result is a natural-looking captive reef full of healthy corals, clams and algae. What's more, this innovative lighting system gives the user a high degree of control. Multiple light fixtures can daisy-chain, providing easy control from a single source.
Kessil A80 Specifications
Dimensions: 4.88" (diameter) x 0.98" (height) Coverage: up to 24" (surface diameter) Power Supply: 100-240V AC (input), 24V DC (output) Power Consumption: 15 W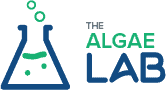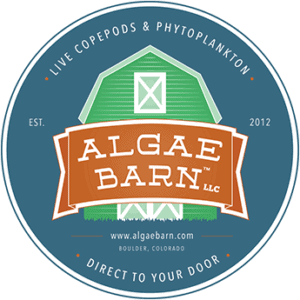 Our Guarantee
We take the worry out of buying Live Copepods, Phytoplankton, Inverts, and Captive Bred Fish online by going above and beyond to take care of our customers. That's why we guarantee every order we ship will be 100% Alive On Arrival or we will replace it free of charge. Booya. We'll even cover the shipping on the replacement no matter which service you choose. Double Booya.
About our policy: When your order arrives, be sure and inspect the contents to ensure everything is looking alive and well before you add them to your tank or put them in the fridge. We'll give you 12 hours after delivery to make sure you are completely satisfied.
"We will take care of you and make it right"
If for any reason you decide something isn't quite ultra grade, simply snap a photo of the unopened item(s) you would like replaced. Be sure to get the expiration date on the back label in the photo. After that, visit www.algaebarn.com/claims and submit the form. We'll review the photo and have a replacement out to you faster than a six-line wrasse at feeding time.
Captive Bred Fish: We guarantee every Live Fish we ship to be 100% Alive On Arrival and we also offer a 7-day health guarantee on all Live Captive Bred Fish. In the event that your fish arrives DOA (Dead On Arrival), simply take a photo of the fish in the unopened bag/jar within 2 hours after delivery and visit www.algaebarn.com/claims to submit the form. If the fish is DOA, we will offer you a choice of either a full refund or a free replacement, including the shipping cost. If the fish expires from natural causes (this does not include being killed by tank mates, jumping out of the aquarium, being acclimated to the wrong environment, not being fed the recommended foods) within 7 days after delivery, just provide a picture of the expired fish and we will offer you a free replacement, however, you must pay for shipping, or a refund, less the shipping cost. We can offer this industry leading guarantee on all of our live fish because Captive Bred fish are generally healthier and hardier than their wild-caught counterparts!
Invertebrates: We guarantee every invertebrate (Invert) we ship to be 100% Alive On Arrival. In the event that your inverts arrive DOA, simply take photos of the DOA items within 2 hours of delivery and visit www.algaebarn.com/claims to submit the form. We will review the photos and issue store credit for any DOA Inverts!
Once your replacement order is processed, we'll send you a brand new tracking number automatically. Thats it, pretty simple right?
So start giving your tank the love it deserves and order with confidence knowing that AlgaeBarn has your back.