More About
Goldline Rabbitfish (Siganus lineatus)
The goldline rabbitfish (or golden-lined spinefoot) is an active, attractive and beneficial aquarium fish. A ravenous herbivore, the goldline rabbitfish spends much of its day grazing on turf algae, film algae and macroalgae. While common and abundant in the wild, these aquacultured specimens are nevertheless a conscientious choice as the species is heavily harvested for food from the wild. Additionally, captive-bred individuals are comparatively far less likely to harbor external parasites such as
Cryptocaryon
. Like other rabbitfishes, this species bears venomous spines on its dorsal, anal and pelvic fins. While not deadly poisonous, envenomation is painful and therefore extra care should be taken to avoid contact. See below for more information.
GOLDLINE RABBITFISH SIZE AND CARE REQUIREMENTS
Purchase Size: ~3" (length). Max Size: 17″ (length). Water Parameters: ~78° F, dKH 8-12, pH 8.0-8.4, s.g. 1.021-1.023. Color: Golden spots/broken lines over a turquoise background. May show golden yellow eyespot near tail. Reef-Safe: Yes. Feeding: Primarily herbivorous -- Loves
Sea Lettuce!
-- but accepts most aquarium foods.
GOLDLINE RABBITFISH SPECIES INFORMATION
Though reef-associated,
S. lineatus
inhabits mangrove stands and seagrass meadows as juveniles while spending adulthood in protected waters such as lagoons and bays near rocky areas. It may form large or small schools. It occurs on the northern Australian coast as well as the Indo-West Pacific from India and Sri Lanka to Japan, Indonesia, New Guinea, Solomon Islands, Philippines and Micronesia.
BENEFITS OF AQUACULTURED GOLDLINE RABBITFISH
Aquacultured
 fishes offer a huge advantage over wild-caught specimens. For example, when bred and raised under captive conditions, they adjust more easily to aquarium life. They are also much less likely to carry disease. Even more, aquacultured specimens can better tolerate shipping stress. By purchasing aquacultured goldline rabbitfishes you support the captive breeding of marine aquarium livestock and help to make our hobby more sustainable!
100% ALIVE ON ARRIVAL (AOA) GUARANTEE FOR AQUACULTURED GOLDLINE RABBITFISH
We guarantee that every goldline rabbitfish we sell will be Alive On Arrival and in good health. Should it arrive in any other state, we will either replace it free of charge (including shipping) or issue store credit if the total livestock loss is less than $40. For more information, please also visit our
100% Alive On Arrival Guarantee
page.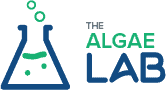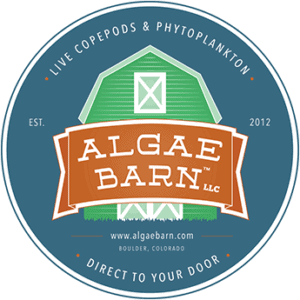 Our Guarantee
We take the worry out of buying Live Copepods, Phytoplankton, Inverts, and Captive Bred Fish online by going above and beyond to take care of our customers. That's why we guarantee every order we ship will be 100% Alive On Arrival or we will replace it free of charge. Booya. We'll even cover the shipping on the replacement no matter which service you choose. Double Booya.
About our policy: When your order arrives, be sure and inspect the contents to ensure everything is looking alive and well before you add them to your tank or put them in the fridge. We'll give you 12 hours after delivery to make sure you are completely satisfied.
"We will take care of you and make it right"
If for any reason you decide something isn't quite ultra grade, simply snap a photo of the unopened item(s) you would like replaced. Be sure to get the expiration date on the back label in the photo. After that, visit www.algaebarn.com/claims and submit the form. We'll review the photo and have a replacement out to you faster than a six-line wrasse at feeding time.
Captive Bred Fish: We guarantee every Live Fish we ship to be 100% Alive On Arrival and we also offer a 7-day health guarantee on all Live Captive Bred Fish. In the event that your fish arrives DOA (Dead On Arrival), simply take a photo of the fish in the unopened bag/jar within 2 hours after delivery and visit www.algaebarn.com/claims to submit the form. If the fish is DOA, we will offer you a choice of either a full refund or a free replacement, including the shipping cost. If the fish expires from natural causes (this does not include being killed by tank mates, jumping out of the aquarium, being acclimated to the wrong environment, not being fed the recommended foods) within 7 days after delivery, just provide a picture of the expired fish and we will offer you a free replacement, however, you must pay for shipping, or a refund, less the shipping cost. We can offer this industry leading guarantee on all of our live fish because Captive Bred fish are generally healthier and hardier than their wild-caught counterparts!
Invertebrates: We guarantee every invertebrate (Invert) we ship to be 100% Alive On Arrival. In the event that your inverts arrive DOA, simply take photos of the DOA items within 2 hours of delivery and visit www.algaebarn.com/claims to submit the form. We will review the photos and issue store credit for any DOA Inverts!
Once your replacement order is processed, we'll send you a brand new tracking number automatically. Thats it, pretty simple right?
So start giving your tank the love it deserves and order with confidence knowing that AlgaeBarn has your back.