More About Natural Shelf Rock
Natural Shelf Rock: Closest Thing to a Chunk of Real Reef
Why does AlgaeBarn like Natural Shelf Rock?
Your "live" rock can only be as good as the base you build it on. For a reef aquarium, the best substructure is that which corals grow on in the wild: Natural shelf rock. Natural shelf rock is simply the underlying deposit that previous stony corals have left behind. In fact, coral reefs are made up almost entirely of base rock, with a relatively thin layer of living corals over its surface. The most freshly deposited material (the base material that rests just below the coral-encrusted upper stratum) can by virtue of its form host many ecologically beneficial organisms ranging from nitrifying and denitrifying bacteria to microcrustaceans. For aquarists, premium shelf rock is irregularly shaped (not round cobbles) and low-density (lightweight and highly porous). In these respects, it is hard to find an artificial material that performs like the real thing. Our Natural Shelf Rock is premium, hand-selected wild rock. Versatile and attractive, you can add this rock to your existing reef structure or erect a totally new hardscape. It is devoid of organisms that can die if covered by live rock and corals. Allowed to mature and become colonized by various algae and sessile invertebrates, the exposed upper surfaces of Natural Base Rock transform into beautiful "live" rock. As the very foundation of your reef, you'll never regret an effort to obtain the finest base material!
Natural Base Rock Information:
This top-quality rock is sustainably extracted from ancient fossilized Florida reefs. As evident from their composition and their distinctive striations, these deposits were once part of a massive coral reef structure. Please contact us to inquire about extra large pieces!
Natural Shelf Rock Key Benefits:
1.  Its highly irregular shape is not only beautiful but also permits good water circulation while creating hiding places for small animals.
2.  Its high porosity promotes large populations and high diversity of beneficial microbes.
3.  It scapes to form intricate structures rather than unnatural-looking stacks or piles.
4.  It is devoid of any organisms that may die off and foul the water.
5. Because it is dry and sterile, it poses to risk of introducing unwanted hitchhikers.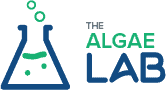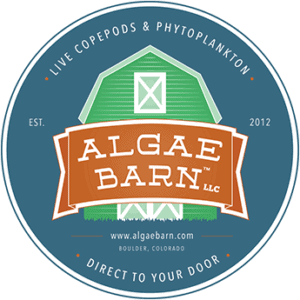 Our Guarantee
We take the worry out of buying Live Copepods, Phytoplankton, Inverts, and Captive Bred Fish online by going above and beyond to take care of our customers. That's why we guarantee every order we ship will be 100% Alive On Arrival or we will replace it free of charge. Booya. We'll even cover the shipping on the replacement no matter which service you choose. Double Booya.
About our policy: When your order arrives, be sure and inspect the contents to ensure everything is looking alive and well before you add them to your tank or put them in the fridge. We'll give you 12 hours after delivery to make sure you are completely satisfied.
"We will take care of you and make it right"
If for any reason you decide something isn't quite ultra grade, simply snap a photo of the unopened item(s) you would like replaced. Be sure to get the expiration date on the back label in the photo. After that, visit www.algaebarn.com/claims and submit the form. We'll review the photo and have a replacement out to you faster than a six-line wrasse at feeding time.
Captive Bred Fish: We guarantee every Live Fish we ship to be 100% Alive On Arrival and we also offer a 7-day health guarantee on all Live Captive Bred Fish. In the event that your fish arrives DOA (Dead On Arrival), simply take a photo of the fish in the unopened bag/jar within 2 hours after delivery and visit www.algaebarn.com/claims to submit the form. If the fish is DOA, we will offer you a choice of either a full refund or a free replacement, including the shipping cost. If the fish expires from natural causes (this does not include being killed by tank mates, jumping out of the aquarium, being acclimated to the wrong environment, not being fed the recommended foods) within 7 days after delivery, just provide a picture of the expired fish and we will offer you a free replacement, however, you must pay for shipping, or a refund, less the shipping cost. We can offer this industry leading guarantee on all of our live fish because Captive Bred fish are generally healthier and hardier than their wild-caught counterparts!
Invertebrates: We guarantee every invertebrate (Invert) we ship to be 100% Alive On Arrival. In the event that your inverts arrive DOA, simply take photos of the DOA items within 2 hours of delivery and visit www.algaebarn.com/claims to submit the form. We will review the photos and issue store credit for any DOA Inverts!
Once your replacement order is processed, we'll send you a brand new tracking number automatically. Thats it, pretty simple right?
So start giving your tank the love it deserves and order with confidence knowing that AlgaeBarn has your back.