What do I need for my Tank?
New Tanks
Set up your tank like a pro! Our Ultimate Refugium Starter Pack is the best way to get your new tank cycled + seeded. Build a sustainable marine ecosystem from Day 1 and watch your fish & coral thrive!

Size Guide
Recommended dosage & frequency of use of AlgaeBarn Products vary depending on the size and inhabitants of your tank. Click below to learn more about what you need for your tank to thrive!
Established Tanks
AlgaeBarn offers subscriptions on many of our products on a weekly, bi-weekly, monthly and bi-monthly basis. Get Copepods, Phytoplankton, Macro Algae & More shipped direct to your door - on your schedule!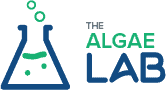 Fresh Tank Tips
Our team is hard at work studying how marine ecosystems behave so that you can build your tank with the perfect components!
Click below to explore our content library and learn more about how to best use copepods, phytoplankton & macro algae in your system!