More About
Protect Your Valuable Corals
Maybe we all lose our breath for a second after seeing that first patch. Aside from being really ugly, it can overgrow and smother corals and other small, sessile invertebrates. And, it can be pretty hard to completely get rid of. Could the answer to this problem be as simple as adding the same few basic algivores that naturally keep reefs free of this green pestilence? On most reef environments, the principle benthic algal grazers are diverse invertebrates of varying sizes. The bulldozers of the reef herbivores are the sea urchins. Many experiments have demonstrated the importance of sea urchins in keeping corals from becoming overgrown. Of course, when it comes to algae-eaters, gastropod mollusks certainly also come to mind. Different types of snail appear to prefer different types of algae; however, some snails, such as
Cerithium
sp., really seem to love hair algae. And then there are the copepods--probably the most important algivores on Earth! For hair algae in captive marine systems, biological control is the best control. The best kind of biological control is the kind that burns your hair algae from both ends! For this, you need a select group of special herbivores and algal competitors. These you will find in the Hair Algae Killer Kit. This unique package includes an array of captive-bred, hair algae-munching species including:
The pincushion sea urchin (Lytechinus variegatus).
The cerith snail (Cerithium sp.).
Three copepod species (Tigriopus californica, Tisbe biminiensis and Apocyclops panamensis).
Four phytoplankton species (Nannochloropsis gaditana, Tetraselmis sp., Isochrysis galbana and Thalassiosira weissflogii).
Despite being so effective at eradicating hair algae turfs, the species included in the Hair Algae Killer Kit have additional benefits each of their own. The pin cushion is a beautiful and fascinating display creature. In addition to mowing down your hated patches, the cerith snails will be happy to also mop up some of your detritus. The
pods and phyto
attack hair algae from lower in the food chain. The copepods, as they eat algae, detritus and cyano, grow up to ultimately become a nutritious food source for mandarins, corals, etc. The phyto competes with the hair algae by taking up dissolved nutrients until these nutritious planktonic algae are ultimately consumed by your hungry pods, corals and clams.
See below for more information.
BENEFITS OF AQUACULTURED HAIR ALGAE-EATERS
Aquacultured
 invertbrates offer a huge advantage over wild-caught specimens. For example, when bred and raised under captive conditions, they adjust more easily to aquarium life. They are also much less likely to carry disease. Even more, aquacultured specimens can better tolerate shipping stress. By purchasing aquacultured hair algae-eaters, you support the preservation of marine ecosystems and help to make our hobby more sustainable!
100% ALIVE ON ARRIVAL (AOA) GUARANTEE FOR AQUACULTURED FISH AND INVERTS
We guarantee that every item sold in the Hair Algae Killer Kit will be Alive On Arrival and in good health. Should it arrive in any other state, we will either replace it free of charge (including shipping) or issue store credit if the total livestock loss is less than $40. For more information, please also visit our
100% Alive On Arrival Guarantee
page.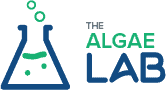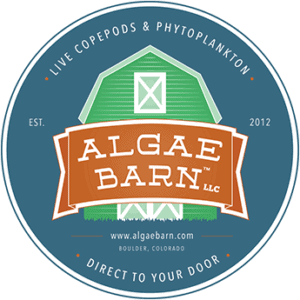 Our Guarantee
We take the worry out of buying Live Copepods, Phytoplankton, Inverts, and Captive Bred Fish online by going above and beyond to take care of our customers. That's why we guarantee every order we ship will be 100% Alive On Arrival or we will replace it free of charge. Booya. We'll even cover the shipping on the replacement no matter which service you choose. Double Booya.
About our policy: When your order arrives, be sure and inspect the contents to ensure everything is looking alive and well before you add them to your tank or put them in the fridge. We'll give you 12 hours after delivery to make sure you are completely satisfied.
"We will take care of you and make it right"
If for any reason you decide something isn't quite ultra grade, simply snap a photo of the unopened item(s) you would like replaced. Be sure to get the expiration date on the back label in the photo. After that, visit www.algaebarn.com/claims and submit the form. We'll review the photo and have a replacement out to you faster than a six-line wrasse at feeding time.
Captive Bred Fish: We guarantee every Live Fish we ship to be 100% Alive On Arrival and we also offer a 7-day health guarantee on all Live Captive Bred Fish. In the event that your fish arrives DOA (Dead On Arrival), simply take a photo of the fish in the unopened bag/jar within 2 hours after delivery and visit www.algaebarn.com/claims to submit the form. If the fish is DOA, we will offer you a choice of either a full refund or a free replacement, including the shipping cost. If the fish expires from natural causes (this does not include being killed by tank mates, jumping out of the aquarium, being acclimated to the wrong environment, not being fed the recommended foods) within 7 days after delivery, just provide a picture of the expired fish and we will offer you a free replacement, however, you must pay for shipping, or a refund, less the shipping cost. We can offer this industry leading guarantee on all of our live fish because Captive Bred fish are generally healthier and hardier than their wild-caught counterparts!
Invertebrates: We guarantee every invertebrate (Invert) we ship to be 100% Alive On Arrival. In the event that your inverts arrive DOA, simply take photos of the DOA items within 2 hours of delivery and visit www.algaebarn.com/claims to submit the form. We will review the photos and issue store credit for any DOA Inverts!
Once your replacement order is processed, we'll send you a brand new tracking number automatically. Thats it, pretty simple right?
So start giving your tank the love it deserves and order with confidence knowing that AlgaeBarn has your back.